Big Frig Coolers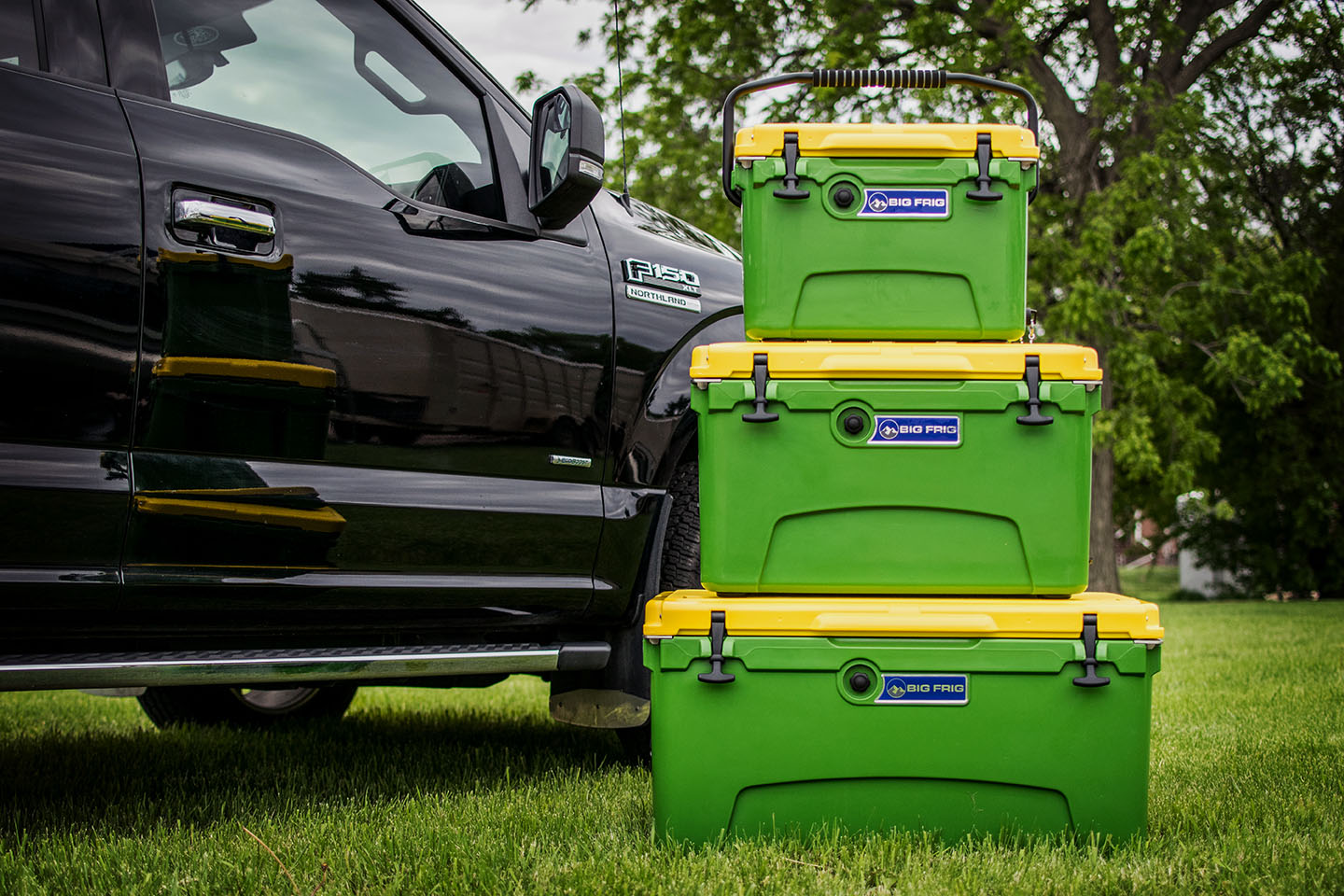 Growing up in the MIDWEST, I was fortunate to be involved in a variety of outdoor activities from branding cattle and fixing fences to hunting, fishing, camping, and riding four-wheeler. I was raised in a ranching family where you always do what you say and you work hard in everything you do. My parents stressed the importance of spending quality time with family and friends. They taught me the value of a dollar and not to spend frivolously.
I founded Big Frig because I saw a need for a good, affordable vacuum sealed tumbler and rotomolded cooler. Others in the market were very proud of their prices and didn't have the quality or features that many people – people who use coolers daily – were looking for. I set out to design products that would perform as well as (if not better than) the big names in the market without the price tag.
At Big Frig we believe in treating our customers like family and that family comes first. We believe in answering the phone and going the extra mile. We believe that people deserve to get a quality product for their money and a company that will stand behind it.
Big Frig cooler products are designed and tested to stand up in the toughest conditions of the Midwest and provide high performance in every environment imaginable. Our clients deserve nothing less and we wouldn't want anything less. Because it's not just a tumbler or a cooler it's a reflection of our way of life, your way of life…. my way of life.
With a whopping 75 quarts of space, you have plenty of room to fit anything and everything in this cooler. This rotomold cooler features a design that makes it virtually unbreakable and fit for any challenge. This series sports a premium freezer-style, air-tight gasket in addition to exceptionally thick polyurethane foam insulation allowing it to hold ice for over 10 days.
If you are a manufacturer interested in selling your product on VBeltSupply.com, please
fill out this form
and we will contact you shortly.
Comes Standard with 2 Bottle Openers, Drain Plug, Hose Adapter, Coole...

Regular Price: $249.99

Special Price $194.99

Comes Standard with 2 Bottle Openers, Drain Plug, Hose Adapter, Coole...

Regular Price: $349.99

Special Price $239.99

Comes Standard with 2 Bottle Openers, Drain Plug, Hose Adapter, Coole...

Regular Price: $449.99

Special Price $294.99